What is an Application Security Assessment?
As cyber-attacks increasingly focus on application-layer disruptions, the importance of application security has never been more vital. Weak application security represents significant control deficiencies that can potentially compromise sensitive data, reporting, and regulatory compliance.
Web Application security assessment is a unique area of assessment and penetration testing that analyzes the security of your organization's internal and public-facing applications, APIs, and mobile apps. Unlike infrastructure-based assessments, the methodology utilized by WCG for identifying security vulnerabilities and significant issues is dependent upon the type of web or mobile application being assessed. Although several methodologies do exist, they are often not versatile enough to cope with the wide variety of custom applications commonly encountered.
Key Benefits of Application Security Assessment Services include, but are not limited to:
Provide improved security posture and compliance so your company meets the needs of industry standard practices
Provide management for safety and security of sensitive information for your company and your users
Ongoing monitoring and management to keep your company secure and compliant
Make sure your app is compliant with cybersecurity laws.
What are some of your application-related challenges?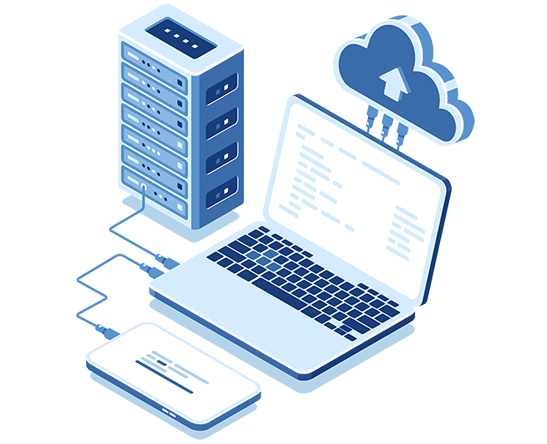 Our Solution
WCG can help provide a comprehensive web application security assessment where we evaluate hosting platforms as well as your security protocols to identify exploitable security risks within your website. In addition to identifying potential risks, our application security assessment services analyze the "root cause" for identified risks and provide actionable strategies to resolve them, improving processes of Systems Development Life Cycle.
Our Solution
WCG uses PCI DSS v.3.2 to bring your company and its applications up to standard compliance, making sure your application is compliant with cybersecurity laws. We also have experienced consultants to assist you with managing web application security assessment practices and answer any questions you have at any time throughout the process.
How will WCG help you?
WCG's application security assessment services help organizations determine whether your off-the-shelf or custom application software contains vulnerabilities that can be exploited. WCG's Application Security Assessment Services evaluate your application's security in these ways:
Identifies and evaluates hosting platforms for your applications
Reviews application origins and access control settings
Tests passwords policies, rules, and other critical settings for injection vulnerabilities
Evaluates secure protocols, encryption, and configuration management
We evaluate applications to minimize the risk of information leakage, authentication and session management breaches, spoofing, impersonation, command injections and denial of service attacks. The web application security assessment also determines whether the software behaves and interacts securely with its users, databases, and other applications.
Why WCG?

Knowledgeable and Experienced Team
Our team has unparalleled experience aiding governments and businesses around the world in defending themselves against cybercrime, reducing risks, complying with regulations, and transforming their IT, security operations & infrastructure.

Practical Guidance
WCG has hands-on IT experts who have extensive knowledge and experience helping businesses.

Reasonable Pricing
We provide simple, straightforward pricing with no hidden agenda, miscellaneous charges, or add-on fees.

Personalized Customer Service
Our personable, dedicated staff to answer any questions you have at any time throughout the process.

Proven Track Records
WCG has an exceptional reputation and track record for numerous services.

Adopting to Your Needs
We develop and customize an approach that suits your immediate requirements and future goals. To achieve this, WCG will provide pragmatic insights and balanced views on how to prioritize any associated actions.
Services you may be interested in