What is Comprehensive Security Assessment?
Understanding your organization's information and cyber security risks and identifying vulnerabilities are essential to protecting sensitive data. Having this understanding is also integral to regulatory compliance efforts. Not knowing your security risks can leave your organization open to attacks and breaches that can result in the loss, misuse or exposure of proprietary information. Security breaches even lead to significant financial losses, as well as damage your reputation and the trust of your customers.
To establish an effective security strategy, you must begin with an accurate evaluation of your current information security posture. The Comprehensive Security Assessment incorporates industry-leading penetration tests that use human expertise, creativity and logic to discover vulnerabilities that tests often miss. It provides a realistic view of what a cybercriminal could get into if he or she intentionally targeted an organization.
Methodology of Comprehensive Security Assessment
Wilson Consulting Group's Comprehensive Security Assessment identifies and thoroughly tests potential points of attack to pinpoint vulnerabilities. A typical comprehensive security assessment consists of the following assessment areas:
External assessment
VPN assessment
War dialing
Wireless security assessment
Social engineering
Server configuration assessment
Microsoft® Windows® assessment
UNIX environment assessment
Network architecture assessment
Mobile security assessment
VoIP security assessment
Physical security assessment
Firewall assessment
The WCG Approach
Our assessment and security penetration test will:
Assess

We will conduct assessments and health checks to evaluate your current information security posture. According to your needs and business goal, we also determine if your security program properly and cost-effectively addresses your real risks and threats.

Design

We will work with you on strategy development and the architectural design of your networking systems to help protect the confidentiality, integrity and availability of critical data. Then we will provide proof of concepts and deployment recommendations for mitigating identified risks based on the globally recognized ISO 27001 standard and other specific industry best practices.

Manage

WCG supports efforts to comply with government and industry regulations. We also assist with cloud migration or provide a hybrid cloud strategy to ensure your cloud security.
Benefits of our services
WCG's security consultants will identify risks and outline specific, actionable steps to improve your overall security posture.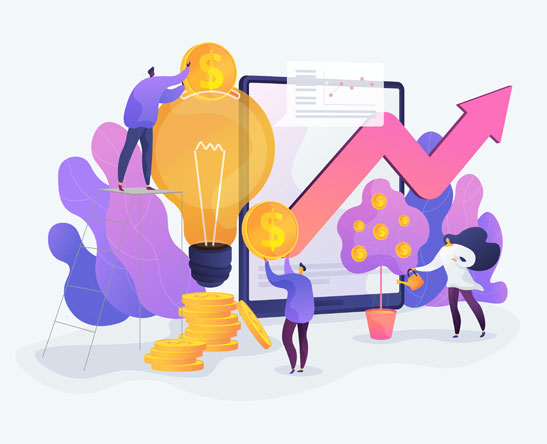 Regardless of an organization's size, resources or security budget, a Comprehensive Security Assessment uncovers issues that wouldn't otherwise show up on an automated scan. WCG's security assessment experts use their creativity and expertise to provide a complete picture of an organization's security posture.
It also includes a thorough report that suggests remediation projects based on the degree of vulnerability, complexity, business relevance and other factors of importance to the organization. This helps the organization prioritize not only its security efforts but also its security budget.
WCG's security assessment experts explain strategies to address threats uncovered during penetration testing and help organizations address compliance issues. But they also go a step further to educate organizations so they can build ongoing programs, improve their security training programs and raise their overall security awareness.
Why WCG?
Our FedRAMP process and use of internal application provide a faster and simplified approach to evaluate controls and identify deficiencies. Depending on your application or service's complexity, categorization of risk level, and maturity of infrastructure, we can effectively and efficiently get you ready for the authorization up to 60 days, which saves 80% faster time to market.
Our pricing is competitive and straightforward with no hidden agenda, miscellaneous charges, or add-on fees, which provides you with at least 40% cost savings compared to others' pricing and approach.
Our dedicated team is incredibly talented, knowledgeable, and experienced in conducting FedRAMP assessments and providing consulting in accordance with NIST 800-53 Revision 5. We have unique experiences in working with both the federal government agencies (such as the Department of Homeland Security, Department of Defense, and General Services Administration) and corporate cloud services providers who serve the federal government. These experiences allow us to have the know-how to ensure businesses are successful with their assessments.

Knowledgeable and Experienced Team
Our team has unparalleled experience aiding governments and businesses around the world in defending themselves against cybercrime, reducing risks, complying with regulations, and transforming their IT, security operations & infrastructure.

Practical Guidance
WCG has hands-on IT experts who have extensive knowledge and experience helping businesses.

Reasonable Pricing
We provide simple, straightforward pricing with no hidden agenda, miscellaneous charges, or add-on fees.

Personalized Customer Service
Our personable, dedicated staff to answer any questions you have at any time throughout the process.

Proven Track Records
WCG has an exceptional reputation and track record for numerous services.

Adopting to Your Needs
We develop and customize an approach that suits your immediate requirements and future goals. To achieve this, WCG will provide pragmatic insights and balanced views on how to prioritize any associated actions.
Services you may be interested in
Get Started
Subscribe to our newsletter to get the latest insights and research delivered straight towards your inbox.