FedRAMP is a U.S. government-wide program that delivers a standard approach to the security assessment, authorization, and continuous monitoring of cloud products and services. Compliance is mandatory for all Cloud Service Providers (CSPs) that hold federal data and are providing or seeking to provide services to federal agencies.
Download Info Sheet

FedRAMP Requirements
FedRAMP security requirements for cloud services are getting an update to align with recent guidance from the National Institute of Standards and Technology (NIST). The FedRAMP Program Management Office (PMO) has outlined the following requirements for FedRAMP compliance:
01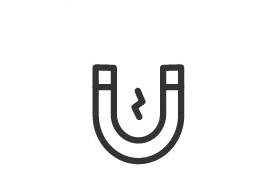 GRANT ATO
OR P-ATO
The cloud service provider (CSP) has been granted an Agency Authority to Operate (ATO) by a US federal agency, or a Provisional Authority to Operate (P-ATO) by the Joint Authorization Board (JAB).
02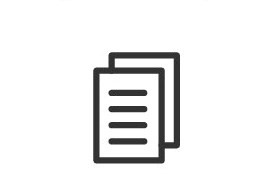 MEET NIST
SP 800-53
The CSP meets the FedRAMP security control requirements as described in the Standards & Technology (NIST) 800-53, Rev. 4 security control baseline.
03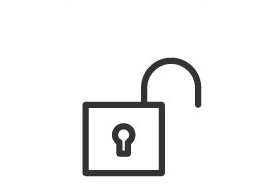 USE FEDRAMP
TEMPLATE
All system security packages must use the required FedRAMP templates.
04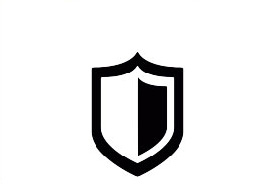 THIRD PARTY
ASSESSMENT
The CSP must be assessed by an approved third-party assessment organization (3PAO).
05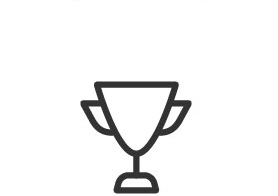 POST
ASSESSMENT
The completed security assessment package must be posted in the FedRAMP secure repository.
Are you compliant?
FedRAMP security requirements are mandatory for all US federal agencies and all Cloud Service Providers (CSPs) that hold federal data. Key benefits of FedRAMP Compliance include, but are not limited to:
Significantly reduces the time and cost of compliance by utilizing a "do once, use many times" approach. Instead of requesting assessments each time, an agency initiates a CSP acquisition.
Effectively enhances the transparency between government entities and cloud service providers (CSPs), which improves the trustworthiness, reliability, consistency, and quality of the Federal security authorization process, and
Assures confidence in the validity of assessments and FedRAMP security.

How WCG can help?
Achieving or maintaining the FedRAMP authorization and security can be time-consuming and complex for your organization if you do not have professional guidance from an experienced agency.

To win and maintain your federal business, WCG brings our excellent compliance consultants who have years of in-depth and security-focused knowledge and experience to assist your organization with your upcoming FedRAMP assessment and authorization.
As an accredited FedRAMP 3PAO authorized by the U.S. General Services Administration (GSA) to conduct security assessments for CSPs seeking FedRAMP Ready and FedRAMP Provisional/Agency Authorizations, we provide the following services designed to match the FedRAMP process to assist your organization in pursuing FedRAMP ATO.

FedRAMP Advisory
Consulting and Documentation Assistance
Before a CSP can begin the FedRAMP certification process, they must first develop and implement FedRAMP-compliant documentation and controls. WCG provides consulting services throughout the FedRAMP process and assists you with Security Artifact Creation such as Security Assessment Plan (SAP), System Security Plan (SSP), Security Assessment Report (SAR), and Plan of Action and Milestone (POA&M) to get you prepared for your upcoming FedRAMP assessment and authorization.
We also provide the following as part of our consulting services:
Assist you to determine your cloud solution's proper Federal Information Processing Standards (FIPS)-199 categorization of the risk level.
Conduct Vulnerability Assessment and Penetration Testing.
Conduct gap analysis to evaluating the sufficiency of security controls to determine organizations' compliance level with FedRAMP requirements.
Evaluate, review and revise your Incident Response Plan, Process, and Procedures to ensure it sufficiently addresses FedRAMP requirements.

FedRAMP Preparation
FedRAMP Readiness Assessment
We review your environment and conduct a technical capability assessment to determine if it meets FedRAMP security requirements which results in a FedRAMP Readiness Assessment Report (RAR). In order to kick off the authorization process with the Joint Authorization Board (JAB), CSPs must achieve the FedRAMP Ready JAB designation for their Cloud Service Offering (CSO).

FedRAMP Authorization
Full Security Assessment
We perform an independent assessment of the system to evaluate critical control implementation and verify your compliance level to FedRAMP. A 3PAO-required Security Authorization Package will be developed that contains a Security Assessment Plan (SAP), Security Assessment Report (SAR), and a Plan of Action and Milestones (POA&M). Vulnerability and penetration testing activities are within the scope of this assessment.
This full security assessment ensures compliance with NIST SP 800-53 Revision 4 or 5 and FedRAMP controls for low, moderate, or high-impact cloud organizations' products and/or services.

FedRAMP Continuous Monitoring
We provide ongoing support with risk evaluation to maintain your organization's FedRAMP ATO by monitoring the following:
Operational Visibility – CSPs must provide evidentiary information to Authorizing Officials (AOs) at least monthly, annually, every three years, and on an as-needed basis after authorization is granted.
As a certified FedRAMP 3PAO, we perform an assessment on an annual basis for a subset of the overall controls implemented on the system to ensure your organization's operational visibility.
Change Control – The change control processes help maintain a secure baseline configuration of the CSP's architecture.
Why WCG?
Our FedRAMP process and use of internal application provide a faster and simplified approach to evaluate controls and identify deficiencies. Depending on your application or service's complexity, categorization of risk level, and maturity of infrastructure, we can effectively and efficiently get you ready for the authorization up to 60 days, which saves 80% faster time to market.
Our pricing is competitive and straightforward with no hidden agenda, miscellaneous charges, or add-on fees, which provides you with at least 40% cost savings compared to others' pricing and approach.
Our dedicated team is incredibly talented, knowledgeable, and experienced in conducting FedRAMP assessments and providing consulting in accordance with NIST 800-53 Revision 5. We have unique experiences in working with both the federal government agencies (such as the Department of Homeland Security, Department of Defense, and General Services Administration) and corporate cloud services providers who serve the federal government. These experiences allow us to have the know-how to ensure businesses are successful with their assessments.

Knowledgeable and Experienced Team
Our team has unparalleled experience aiding governments and businesses around the world in defending themselves against cybercrime, reducing risks, complying with regulations, and transforming their IT, security operations & infrastructure.

Practical Guidance
WCG has hands-on IT experts who have extensive knowledge and experience helping businesses.

Reasonable Pricing
We provide simple, straightforward pricing with no hidden agenda, miscellaneous charges, or add-on fees.

Personalized Customer Service
Our personable, dedicated staff to answer any questions you have at any time throughout the process.

Proven Track Records
WCG has an exceptional reputation and track record for numerous services.

Adopting to Your Needs
We develop and customize an approach that suits your immediate requirements and future goals. To achieve this, WCG will provide pragmatic insights and balanced views on how to prioritize any associated actions.
Services you may be interested in
Get Started
Subscribe to our newsletter to get the latest insights and research delivered straight towards your inbox.