What is IT Governance?
Information Technology (IT) governance is the decision framework and processes that businesses and government agencies use to make investment decisions and drive business value. It enables senior management to make good investment decisions that helps individuals and organizations to manage information effectively and efficiently. The establishment of IT governance must include all concerned stakeholders, such as senior management, process owners, IT supplies, users and auditors.
The widespread availability of IT has dramatically changed the way businesses and government agencies acquire, transmit, process, store, retrieve, communicate and use information, profoundly affecting how firms operate and compete. However, successful implementation of governance is still elusive for many organizations.
Successful IT governance aligns information technology with an organization's overall objectives to achieve the best possible benefits. Key benefits of IT Governance include, but are not limited to:
Allows executive management and staff within your organization to set expectations, participate, communicate, and establish accountability
Provides clarity between the business strategy and the IT strategy and initiatives
Increases dependence on information technology and information security
Challenges of IT Governance & Our Solutions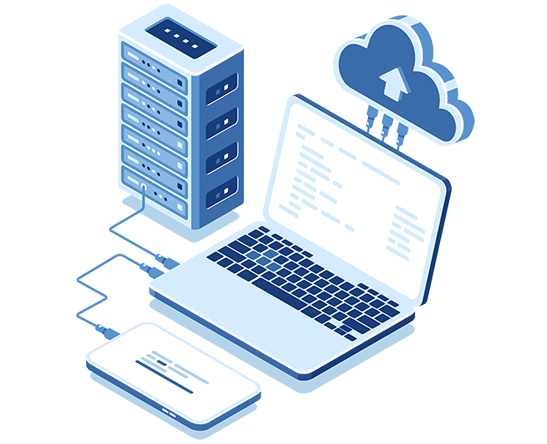 Our Solution: WCG can help assigned roles and responsibilities for IT management to effectively deal with oversight organizations on IT matters. We can also develop a framework for organizing your IT workforce under a centralized model
Our Solution: We can help establish metrics to track implementation progress and performance improvements to keep your organization optimized
Our Solution: Having IT Governance services enterprise-wide can position your company for maximum business effectiveness and improved success over the long term.
Our Solution: During your service request, we can provide a gap analysis that assesses departmental policy, procedures and tools for data security, to identify gaps and provide recommended remediation in identified areas.
How will WCG help you?
Wilson Consulting Group's IT Governance Services will help optimize organizations with:
Strategy: We will design the operational strategy with cost modeling and cost alignment to understand your company's mission and goals. We will also create the portfolio framework which includes policies, procedures and processes that align with your business.
Design: Our IT governance design includes service catalog creation, IT governance technology strategy, service modeling and service infrastructure design to ensure that the gaps are secure based on your priority and budget.
Transition: Continuity: We help companies with process implementation, training strategies and provide assistance in determining if services or application are ready and operational. Additionally, WCG offers service evaluation, service reporting, service risk analysis, and preparations for ISO audits
Operation & Improvement: We help your company effectively measure IT performance and implement change within your environment, when necessary
Why WCG?
Our FedRAMP process and use of internal application provide a faster and simplified approach to evaluate controls and identify deficiencies. Depending on your application or service's complexity, categorization of risk level, and maturity of infrastructure, we can effectively and efficiently get you ready for the authorization up to 60 days, which saves 80% faster time to market.
Our pricing is competitive and straightforward with no hidden agenda, miscellaneous charges, or add-on fees, which provides you with at least 40% cost savings compared to others' pricing and approach.
Our dedicated team is incredibly talented, knowledgeable, and experienced in conducting FedRAMP assessments and providing consulting in accordance with NIST 800-53 Revision 5. We have unique experiences in working with both the federal government agencies (such as the Department of Homeland Security, Department of Defense, and General Services Administration) and corporate cloud services providers who serve the federal government. These experiences allow us to have the know-how to ensure businesses are successful with their assessments.

Knowledgeable and Experienced Team
Our team has unparalleled experience aiding governments and businesses around the world in defending themselves against cybercrime, reducing risks, complying with regulations, and transforming their IT, security operations & infrastructure.

Practical Guidance
WCG has hands-on IT experts who have extensive knowledge and experience helping businesses.

Reasonable Pricing
We provide simple, straightforward pricing with no hidden agenda, miscellaneous charges, or add-on fees.

Personalized Customer Service
Our personable, dedicated staff to answer any questions you have at any time throughout the process.

Proven Track Records
WCG has an exceptional reputation and track record for numerous services.

Adopting to Your Needs
We develop and customize an approach that suits your immediate requirements and future goals. To achieve this, WCG will provide pragmatic insights and balanced views on how to prioritize any associated actions.
Services you may be interested in
Get Started
Subscribe to our newsletter to get the latest insights and research delivered straight towards your inbox.