In today's world, securing sensitive information in cyber space is essential to nearly every organizations' operating procedure. The ability to understand, implement and maintain an effective security program is critical not only to protecting assets and operations, but it is also essential to the very survival of the organization itself. Security can only be effective if employees know and understand expectations and responsibilities.
Given how rapidly technology evolves and advances, proper employee training should be provided on a regular basis. Good training assures a more effective and efficient use of information system resources and strengthens employee morale.
Network and Security Professional Development
How WCG will help you
WCG addresses the human element of cybersecurity by providing a security awareness program and continuous training service to help employees safely utilize information technology.
Through this service, employees will understand and apply corporate security policies and procedures and become aware of their personal responsibilities for maintaining good physical, operational and logical security.
Get Started Now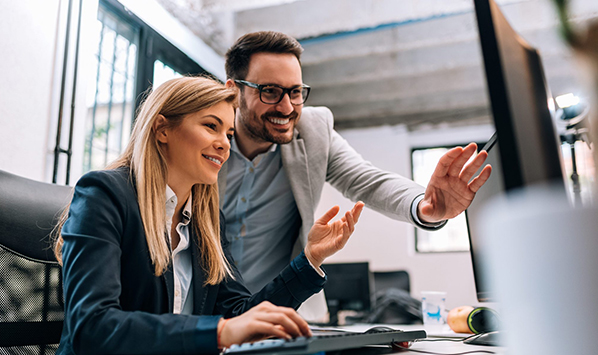 Why WCG?

Knowledgeable and Experienced Team
Our team has unparalleled experience aiding governments and businesses around the world in defending themselves against cybercrime, reducing risks, complying with regulations, and transforming their IT, security operations & infrastructure.

Practical Guidance
WCG has hands-on IT experts who have extensive knowledge and experience helping businesses.

Reasonable Pricing
We provide simple, straightforward pricing with no hidden agenda, miscellaneous charges, or add-on fees.

Personalized Customer Service
Our personable, dedicated staff to answer any questions you have at any time throughout the process.

Proven Track Records
WCG has an exceptional reputation and track record for numerous services.

Adopting to Your Needs
We develop and customize an approach that suits your immediate requirements and future goals. To achieve this, WCG will provide pragmatic insights and balanced views on how to prioritize any associated actions.
Services you may be interested in