Avoid your business running into high-risk problems that could damage your business for thousands of dollars!
Download for FREE: Our Guide on Common Security Risks and How to Solve them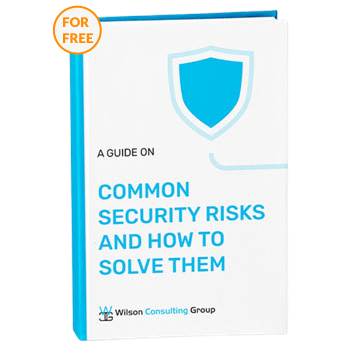 Many experts are using these techniques
Cybercriminals always find new and effective ways to infiltrate sensitive and confidential corporate information and security systems. From malware to online ransoms, different companies of different levels have reported security risks that we often hear and see but never thought would ever happen to us. In a 2019 research, organizations have reported an average of 197 days of data breaches. Hackers would gain access to information on an average of 500 million customers, compromising the company's assets, security and trust.
Don't let this happen to you!
Common security problems which you can fix instantly with our FREE guide:
Prevent data breach
Avoid poor password protection
Defend yourself from suspicious malware
Be aware of unprotected APIs
Prevent damage to your company, by downloading our FREE guidebook with our proven method to secure your business in just a few simple steps.
Get Started
Subscribe to our newsletter to get the latest insights and research delivered straight towards your inbox.