What is IT Change Management?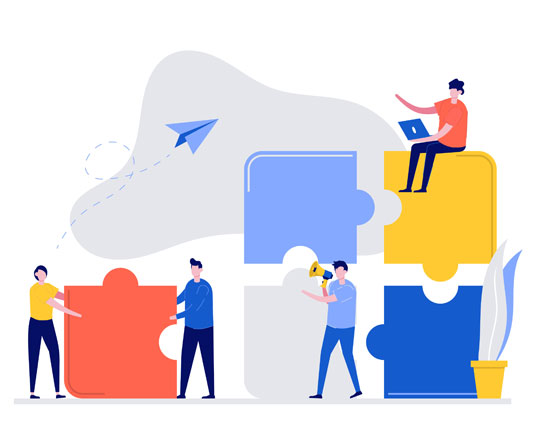 As the IT landscape rapidly evolves, organizations must position themselves to effectively respond to these structural and technological changes. IT Change Management is essential for organizations that face shifting business models. Change must be managed to derive maximum benefit from new opportunities and to avoid reactive situations.
IT Change Management helps organizations request, prioritize, authorize, approve, schedule, and implement any changes. A great IT Change Management process helps organizations control risks and keep interruptions to your services at a minimum.
IT Change Management consists of three classes of change: Standard, normal, and emergency changes. Each change class is managed in its own distinct way.
Standard changes are changes to a service or to the IT infrastructure. Here, the implementation process and the risks are known upfront. These changes are managed according to policies that an IT organization already has in place.

Normal changes are changes that have to go through a change process before they can be approved and implemented. If they are high-risk, a change advisory board* decides whether they will be implemented.

Emergency changes are changes that must be performed as soon as possible.
How will WCG help you?
Our IT Change Management services help organizations effectively manage and implement change within their environment. The services WCG can provide with IT Governance allow organizations to follow best practices to ensure that your IT infrastructure is secure, resilient, and able to handle service delivery to your clientele. Other benefits of our service are listed as follows:
Allows executive management and staff within your organization to assess and understand the impact of the change to your IT infrastructure
Manages the diverse cost of change and reduces the time needed to implement change
Reduces stress and anxiety in enterprise by improving cooperation and collaboration in your business
WCG utilizes specific techniques and processes that minimize the negative aspects of change and enable the organization to be more resilient to business paradigm shifts.
Why WCG?
Our FedRAMP process and use of internal application provide a faster and simplified approach to evaluate controls and identify deficiencies. Depending on your application or service's complexity, categorization of risk level, and maturity of infrastructure, we can effectively and efficiently get you ready for the authorization up to 60 days, which saves 80% faster time to market.
Our pricing is competitive and straightforward with no hidden agenda, miscellaneous charges, or add-on fees, which provides you with at least 40% cost savings compared to others' pricing and approach.
Our dedicated team is incredibly talented, knowledgeable, and experienced in conducting FedRAMP assessments and providing consulting in accordance with NIST 800-53 Revision 5. We have unique experiences in working with both the federal government agencies (such as the Department of Homeland Security, Department of Defense, and General Services Administration) and corporate cloud services providers who serve the federal government. These experiences allow us to have the know-how to ensure businesses are successful with their assessments.

Knowledgeable and Experienced Team
Our team has unparalleled experience aiding governments and businesses around the world in defending themselves against cybercrime, reducing risks, complying with regulations, and transforming their IT, security operations & infrastructure.

Practical Guidance
WCG has hands-on IT experts who have extensive knowledge and experience helping businesses.

Reasonable Pricing
We provide simple, straightforward pricing with no hidden agenda, miscellaneous charges, or add-on fees.

Personalized Customer Service
Our personable, dedicated staff to answer any questions you have at any time throughout the process.

Proven Track Records
WCG has an exceptional reputation and track record for numerous services.

Adopting to Your Needs
We develop and customize an approach that suits your immediate requirements and future goals. To achieve this, WCG will provide pragmatic insights and balanced views on how to prioritize any associated actions.
Services you may be interested in
Get Started
Subscribe to our newsletter to get the latest insights and research delivered straight towards your inbox.